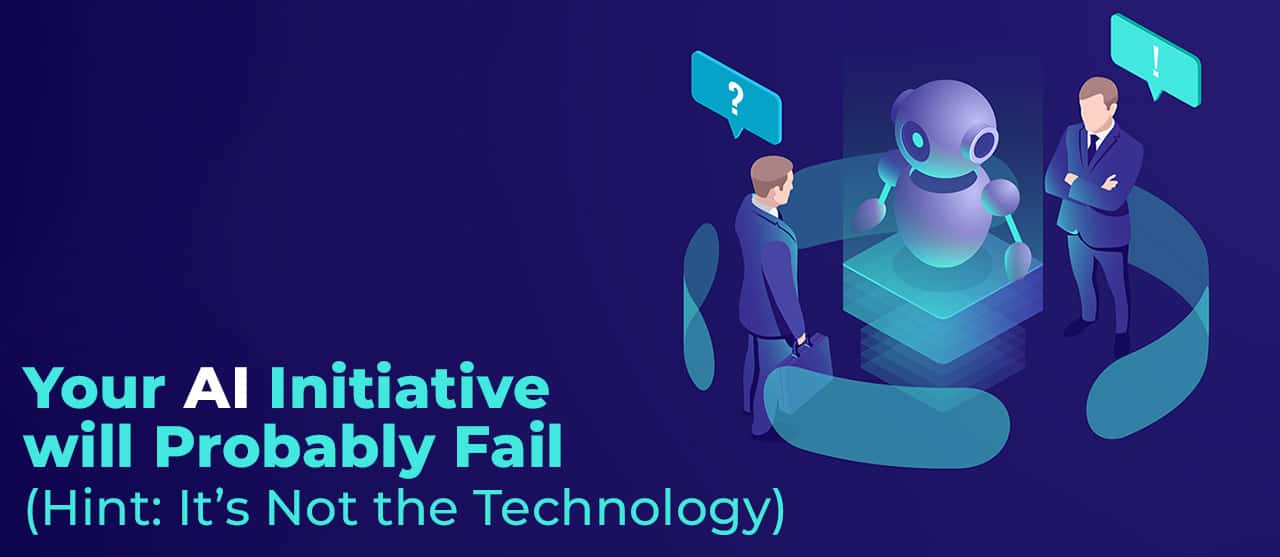 An MIT-sponsored study in 2019 pointed out that 7 out of 10 companies that invested in Artificial Intelligence (AI) initiatives say that it had minimal or no impact on their business. Let that sink in for a moment. AI and machine learning have taken center stage in the digital economy and as a result, nearly every business wants to ride the wave.
However, simply diving in headfirst to invest in AI capabilities doesn't always lead to successful outcomes. One of the most common ways companies hide their failure with AI implementation is to simply blame the technology. The truth is that technology is not the reason why many AI initiatives fail to realize their intended objectives and goals. So, if not technology, then why do AI projects fail?
We'll explore 5 of the most common reasons: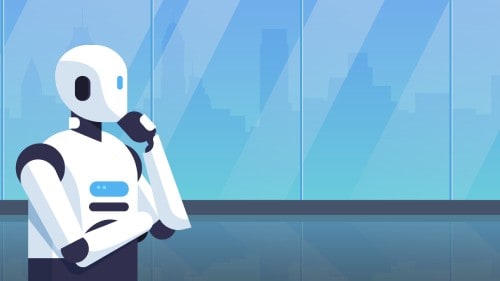 Failure to Identify a Business Case Before Investing
AI is a buzzword in the digital economy and businesses often feel that it is a matter of pride to have AI capabilities before competitors. In this context, they rush their investment, relying solely on technology before completing a self-assessment. Onboarding technology and then attempting to align your business requirements with that technology is a recipe for failure.
Businesses that successfully leverage AI find a hard-hitting problem or a powerful revenue or customer experience improvement opportunity in their business where AI capability can have an impact. Once opportunities are identified and prioritized, you can evaluate which AI technology is the best fit.
Too Much Data Too Little Governance
AI systems perform best when they have enough data to learn from your ongoing operations. However, in the interest of generating as much data as possible, enterprises often fail to implement a data governance model. As a result, their enterprise data landscape becomes a highly scattered information repository with poor data quality.
Multiple copies of the same datasets may exist in different systems, and information about a transaction or service may be split up and held by different systems with no synchronization. Failure to set up efficient information exchange and data governance policy will result in AI systems delivering highly inaccurate insights or even malfunctioning due to missing or incorrect data feeds.
Gartner estimates that the average business incurs around USD 15 million in losses each year due to poor data quality. Lack of appropriately annotated data incorrectly tagged attributes, and failure to ensure sufficient volumes of data needed to train AI networks are some of the common pitfalls. To ensure successful AI initiatives, data quality should be a key business priority with the same priority as data governance.
Connecting different enterprise systems to ensure a regular supply of data is one foundational element of success. In addition, the data and content supplied to AI systems for training need to be refined, labeled, and inclusive of the most accurate attribute data. This allows AI systems to produce more accurate results and insights thereby accelerating business benefits.
Any good outcome from deploying software is dependent upon the team that manages its implementation and ongoing operation. Known more popularly as the AIOps team, they ensure that AI initiatives work as intended and produce the desired results. Choosing team members and advisors can be tricky and, in most cases, can increase the probability of failure for the entire AI initiative.
Teams should include members or participants from all relevant departments. The organization also needs to have buy-in and awareness of how AI systems will empower its operations and how its success depends upon its cooperation. Without proper coordination between teams, there are likely to be roadblocks or data/content bottlenecks resulting from intra-departmental differences or misaligned priorities.
AI is after all just another technology that businesses can experiment with. It is not a one-size-fits-all solution that will magically solve your business problems or improve your performance. To ensure success, there should be a dedicated learning budget and time allocated to help source the right talent and train them to play around with the AI tools to see how different aspects of your business can be improved.
Businesses often lack the patience to let their internal teams gain foundational knowledge and instead proceed with a rushed adoption, ultimately resulting in failure. AI initiatives require a mature perspective from business leaders and an understanding that it requires a holistic evaluation and transformation of some existing business processes to successfully deliver the desired results.
To prevent mishaps and costly mistakes in AI initiatives, it's advisable to partner with an organization with a holistic understanding of what is required to succeed. Get in touch with us to explore how we bring the right talent, the best roadmap for fully leveraging AI, and the right technology needed to optimize your AI investments and ensure sustainable results.