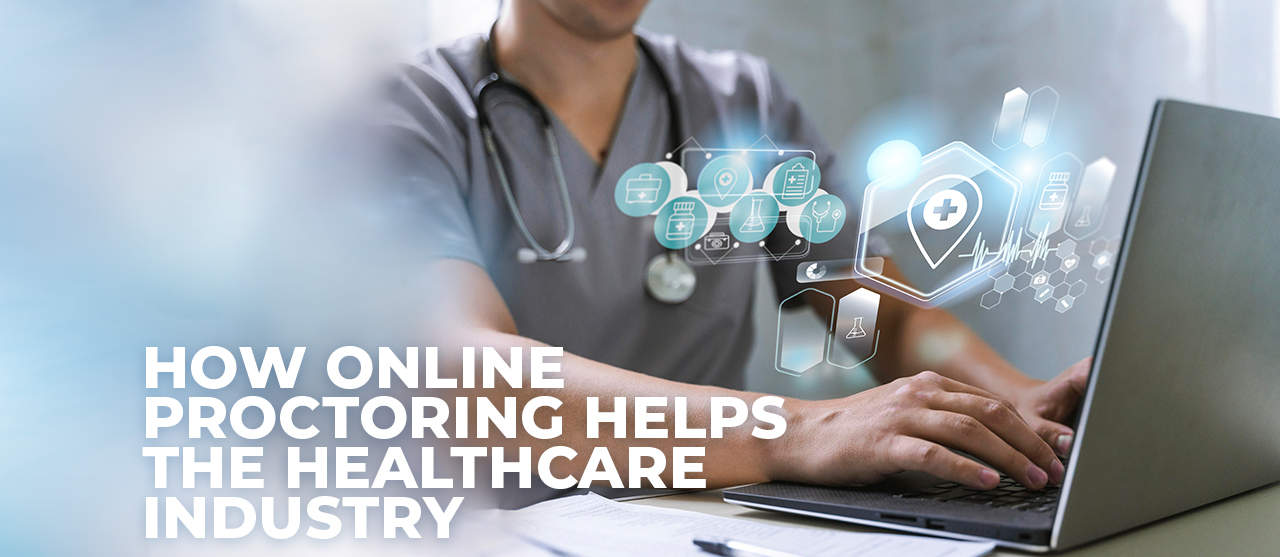 Over the past few years, social distancing requirements in the healthcare industry have moved the practice of remote training and online proctoring to the mainstream as opposed to being used on an exceptional basis. As a result of the 2020 pandemic, there has been a paradigm shift into transforming operating rooms into digitally connected environments where the best surgeons "virtually" collaborate and share best surgical practices.
The American Association of Family Physicians (AAFP) defines clinical proctoring as the "objective evaluation of a physician's clinical competence by a proctor who represents and is responsible for, the medical staff." Orthopedic surgeon, Stefan Kreuzer recommends virtual proctoring as it provides the means to "expose other surgeons to new device technology where they can observe and ask questions." He adds that "with this proctoring platform, we can do it all virtual."
So, how does clinical proctoring work in the healthcare domain, and what are some of the prevailing trends in online proctoring?

What Is Clinical Proctoring?

Clinical proctoring has emerged as an effective tool in hospitals and healthcare facilities. AAFP is supporting the development of clinical proctoring for measuring the clinical competence of medical personnel.
A clinical proctor in healthcare settings performs the role of monitoring the technical and cognitive skills of physicians and has no role in providing patient care. Simply put, there are three types of clinical (or medical) proctoring, namely:

Prospective proctoring is performed before the patient's treatment

Concurrent proctoring where the human proctor observes the medical specialist in action and provides real-time feedback regarding their competence

Retrospective proctoring evaluates the patient's post-treatment and progress
Next, we'll take a look at prevailing online proctoring trends in the healthcare industry.
4 Online Proctoring Trends In The Healthcare Industry
1. Virtual Proctoring & Training
Virtual proctoring and training are becoming the "new normal" in healthcare facilities and surgical rooms. Traditional in-person proctoring is a challenging and resource-intensive activity considering the travel expenses and availability of trained proctors.
Travel restrictions imposed by the COVID-19 pandemic are driving industry demand for virtual proctoring tools. For instance, with its remote assistance solutions, Rods & Cones provides smart surgical glasses (along with a digital platform) for surgeons and medical product specialists to connect virtually from anywhere.
An interesting case study is that of Abbott Laboratories adding virtual reality (or VR) technologies into traditional training practices for their physicians. Launched in December 2020, the VR-based training program for cardiologists allows them to view coronary arteries from a remote location.
Reconstructive plastic surgeon, Dr. Nadine Hachach-Haram believes "medical technology platforms enable doctors and sales reps to dial into operating rooms to stay close and support them" during surgical interventions.
2. Nursing
With over 3.8 million registered nurses in the U.S., nursing is among the fastest-growing professions. To meet this growing demand, more nursing students are taking online courses to earn their academic degrees. Among the most prevailing trends, online proctoring in healthcare is transforming the nursing profession with more candidates opting for remote learning and training.
Online proctoring tools and technologies have largely improved access to online resources, especially for students in remote locations. Florida-based private university, Nova Southeastern offers online degree programs and employs online proctoring for exams and assessments.
Denise Howard of Nova Southeastern explains the use of online proctoring for conducting online exams, "when you are dealing with full-time registered nurses with a bachelor's degree, it is impossible for them to take time off work and attend a class test." Digital technologies along with behavioral psychology are also being used by healthcare organizations to assess if a nurse is "fit" to succeed in a particular role.
3. Medical Education
Since the onset of the global pandemic, online learning and assessment have taken a giant leap even in medical colleges and healthcare institutes. Enabled by online proctoring methods, medical colleges, and universities are conducting remote exams for their students. 
Since September 2019, the faculty of medicine at Leiden University has been conducting online examinations. Many of the attending students (77%) approved of the use of online proctoring while only 6.5% disapproved.
Remote proctoring was also used to administer and conduct proficiency tests for admission into the Advanced Master of General Practice or AMGP program. Results were compared between candidates taking the proficiency test via on-site exams with in-person proctoring and those taking online exams using online proctoring. The study found that the type of proctoring did not significantly impact the exam results.
4. Telesurgery

Human-led AI-based proctoring is already transforming clinical proctoring where experienced proctors can provide guidance to young surgeons performing surgeries. In such cases, remote proctors can provide real-time support to surgeons in the form of active instructions and warnings during procedures.
An example of the use of telesurgery is that of Massachusetts-based Faulkner Hospital which conducts an annual telesurgery event to train healthcare providers about best practices in orthopedics and gynecology. On a similar note, augmented reality (AR) technology is being explored for providing on-screen surgical support using a virtual laser pointer.
Conclusion

The increased use of clinical proctoring tools in the healthcare industry is improving clinical support for medical practitioners while maintaining social distancing requirements. Clinical proctoring is also helping to assess medical professionals' technical competence and facilitating the sharing of best medical procedures to students in remote locations.
Leveraging its expertise in delivering online proctoring solutions, EnFuse Solutions offers a variety of digital capabilities to educational institutions and healthcare providers. Want to learn more about how we can help you succeed? Contact us today.