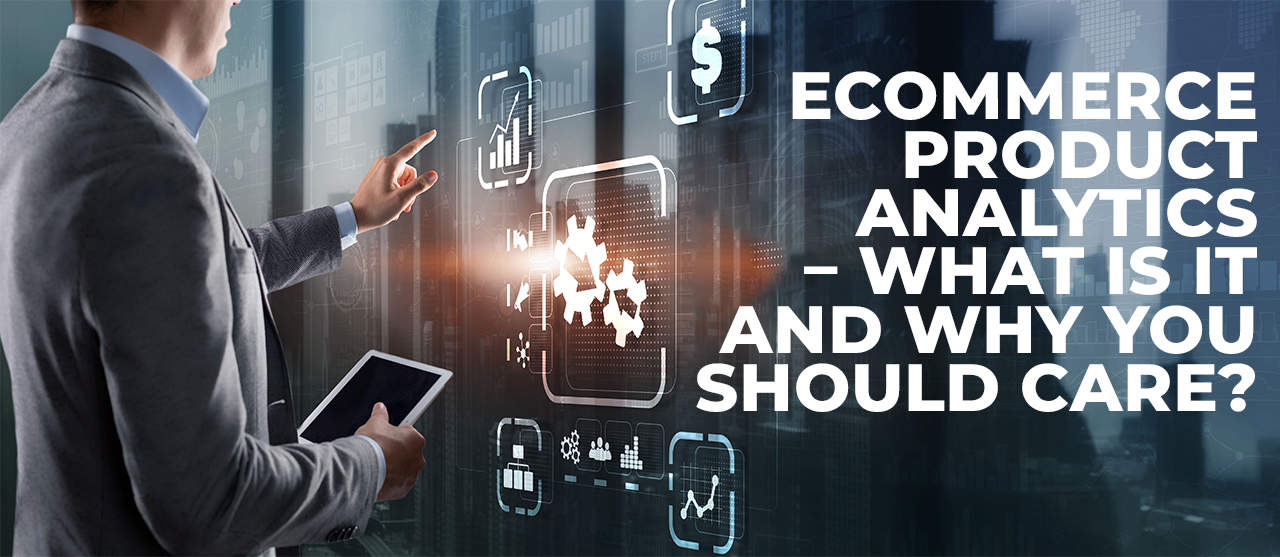 According to recent research, online retail sales are expected to reach $6.51 trillion by 2023, with eCommerce websites taking up 22.3% of total retail sales. This rapid expansion of the online marketplace along with increasing customer expectations has made it crucial for organizations to get deep insight into the unique needs of their audience and deliver product(s) that will fulfill those needs.
But it doesn't stop at that! They also need to constantly analyze how customers engage with the products, the problems they face, the improvements they seek, and more, to craft experiences that are unique and intuitive. This is where eCommerce product analytics comes into the picture. Read on to uncover more about eCommerce product analytics and how it can benefit retailers in growing their business and staying ahead of the competition. 
What Is eCommerce Product Analytics?   
eCommerce product analytics is a robust set of tools that allow retail organizations to assess the performance of the products they offer on their eCommerce site. When done right, it provides critical information to improve engagement and link customer activity with long-term value.
It also helps capture and expose usage patterns from digital products, so organizations can take necessary steps in improving product experiences, boosting engagement, and driving better business outcomes. By tracking, visualizing, and analyzing user engagement and behavior data, eCommerce product analytics helps teams to take steps to optimize the product or service in question while also: 
Efficiently collate and analyze product data and content flowing from different sources (manufacturers, suppliers, product brochures, distributors, etc.) and different formats (web pages, emails, online chats, service desk interactions, etc.)

Standardize product data in a uniform format and structure and constantly organize and manage catalog-related data for better insight and analysis

Format, update, categorize, maintain, and upload accurate product data on different platforms and product information management (PIM) systems. 
Why Is It Important?
eCommerce organizations are constantly looking to learn more about their customers and offer products that perfectly fit their needs. Conducting customer interviews and carrying out surveys are some ways to glean insight into how customers use the different products. From how much time customers spend to find and purchase a product to what actions they take the most and which features they like the most, the right insight into analytics enables teams to get clues on how they can improve their experience. 
So, why is eCommerce product analytics so critical for any retailer's success? Here's why: it delivers all the information you need to ensure the products you offer resonate with your customers. Getting insights into how customers interact with the site, what features they like, what obstacles they face, and why or when they turn away helps in gaining a true understanding of customers. 
This helps in evaluating what works for your customers and what doesn't, helping you inform every aspect of the product management cycle. Here are 3 ways eCommerce product analytics helps organizations: 
1. Offer Updated Product Content To Customers:
Retailers that invest in eCommerce product analytics get a secure, centralized, accessible, and consolidated repository to manage all pertinent product data and digital assets. From product specifications and descriptions to current inventory, supplier information, manufacturing instructions, and more. This information, when offered to customers, allows them to have an updated view of all product-related information while allowing retailers to plan strategies for better consumption and engagement. 
2. Unearth Current Product-Related Challenges:
eCommerce product analytics helps organizations unearth current challenges and roadblocks being faced by users when browsing through the site or purchasing products. For instance, product teams can get insight into the actions users to take while using a product and get answers to the problems they are facing in navigating through the site, adding items to the cart, editing payment information, and more. Such understanding can help teams in addressing these challenges and devising a better digital experience. 
3. Improve Cross-Selling And Upselling:
eCommerce product analytics can also be valuable in improving cross-selling and upselling opportunities. By collecting qualitative and quantitative feedback via concept testing, customer interviews, and NPS surveys, teams can get critical insight into existing product gaps and offer similar/complementary products and seamless experiences going forward. 
Today's retailers are always on the lookout for ways in which they can enhance the products and experiences they offer to customers. If you want to better serve your customers and ensure they stick around, you need to get real-time insight into the experiences you offer to your digital users. Investing in eCommerce product analytics can help you get a detailed understanding of how your customers use your products and the different features you offer.
This data, when combined with qualitative feedback gathered through customer interviews, surveys, and concept testing workshops can deliver a comprehensive picture of what's happening, so you can work towards iterating your products and offering the best possible eCommerce experiences. 
At EnFuse, we have been helping retailers focus on enhancing customer experiences. By bringing all digital assets to a centralized location, we ensure constant processing and easy distribution of necessary information and analytics to partners, distributors, and customers.
We have hands-on experience in all aspects of eCommerce product analytics and digital asset management and provide practical advice that helps retailers manage vast libraries of digital assets efficiently, ultimately improving customer experience, conversion, sales, and profits. Contact us today to adopt a "digital first" mindset, craft result-oriented products, and enhance the eCommerce experiences you offer your customers.