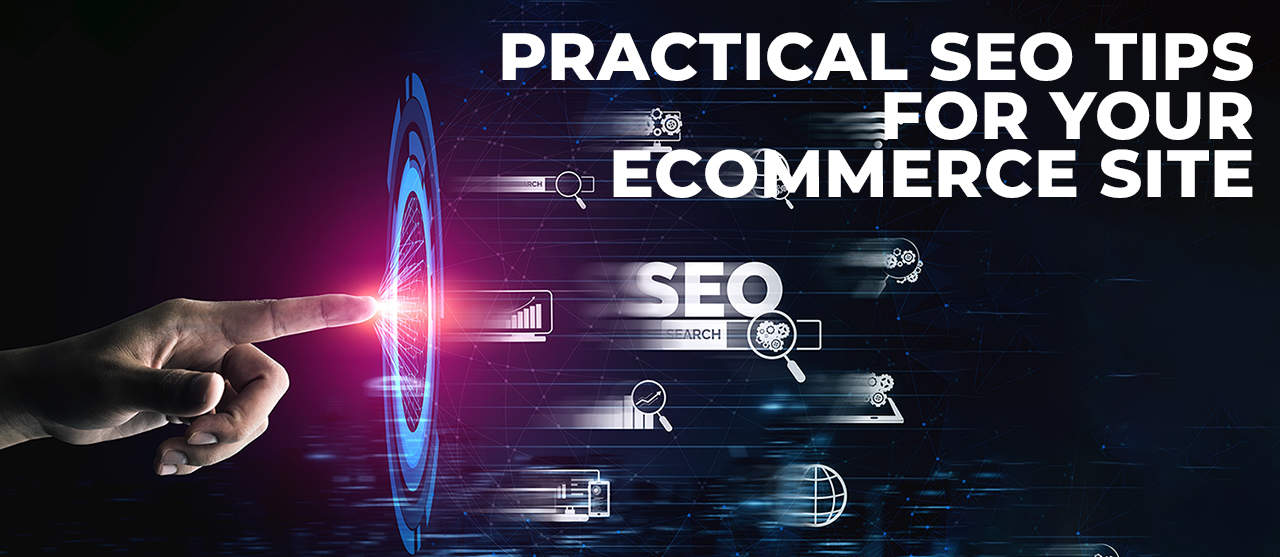 Searches for products on Google account for 35% of all searches. It goes to show the importance of optimizing your eCommerce site for the search engine. No doubt, then, that almost every eCommerce website is trying to figure out how to boost its organic traffic.
But, as it stands, search engine optimization is a highly technical endeavor, requiring a solid understanding of how and what to optimize to increase the chances of ranking high on search engines – Google, in particular. Thankfully, by following a few principles and practices, your eCommerce site can be well on its way to enjoying organic traffic gains. Here are a few SEO tips to get you started:
1. Optimize Your Product Pages And Listings For Keywords
Keywords are the heart and soul of almost any SEO strategy. That's because they define the search intent of the targeted users. To that end, the first step is to conduct thorough keyword research, create a sheet with all your product keywords, and arrange them by theme. Then, populate your product pages and your listings with these keywords.
Note that you want to be careful not to overdo it – the idea is to optimize for search terms, not cram keywords everywhere. It's here that you need to consider contemplating long-tail keywords, which are more specific — they generate lower volumes but convert better. For instance, "best running shoes" might be a generic term. A better long-tail alternative would be "best-running shoes for men with flat feet" or "best running shoes for men with high arches."
In addition to optimizing product page content through keyword usage, make sure your product images are optimized for search. That means including the right keywords in the alt text of your product photos. Along the same lines, include relevant keywords in the product titles and meta descriptions.
2. Make Your Product Page Experience Enjoyable
Consider this scenario; the user searches for a product, reads through an appealing meta description on the SERP and clicks the link. What happens next is an epic fail. The page is slow, features an obsolete layout, and has no reviews or recommendations. The user leaves and never comes back. If you want someone to buy something from your site, you need to make it as easy as possible for them.
Your product page should be easy to navigate and visually pleasing—no clunky links that take forever to load or send users on wild goose chases. It's here that information architecture, user flow mapping, and wireframing come in. While not directly under the umbrella of SEO, they are certainly important to the user's overall experience.
To that end, take a look at your eCommerce site from the perspective of a targeted user and optimize for their needs. Such initiatives do bode well when considering the importance that Google has lent to Core Web Vitals that emphasize improving loading time, enhancing interactivity, ensuring visual stability, facilitating mobile-friendly browsing, etc.
3. Use Structured Data Markup For Rich Snippets
Using structured data markup is an amazing way to get more clicks and conversions on your eCommerce site. Structured data markup is a way to tell search engines what you're selling and how you can be found. In other words, it helps Google know what your product page is about (and where it's located).
The most common type of structured data markup is rich snippets – special markups appearing in search results and on Google product listings. These include price information, reviews, ratings, and more. Rich snippets provide the information for Google to display rich results in the SERP.
There's no doubt that if you appear at the top of the SERPs with a review snippet or price comparison snippet, your potential customer may be more likely to click through than if there isn't any information about your product or service available at all.
4. Clean Up Broken Links And Optimize Your 404 Page
Broken links are a real pain, but they're also one of the easiest SEO fixes. If you have broken links on your site, it can cause all kinds of problems: Google will see those links and think your site is broken too. And if Google thinks your site is broken, it's less likely to show that page in search results.
So, what can you do? First, ensure you have a tool that can easily find and report broken links on your site. Then, identify those pages with broken links, fix them, and re-submit the page to Google. You should also check your 404 page (the page that shows up when someone visits a URL that doesn't exist).
Most sites use this space to provide customer support information or offer suggestions for similar products or services—this works to create a consistent experience and keep users engaged on the platform.
5. Keep Your Store Secure With HTTPS
If you're not using HTTPS, you're leaving a huge security gap in your eCommerce site. The "s" stands for secure, meaning that the information you send to your customers is encrypted and protected from being viewed by anyone other than the person receiving it.
This means that if someone snoops on your traffic, they won't be able to read what you're sending—they'll only see something gibberish. And this is exceptionally important for SEO: Google has warned that sites without HTTPS could be negatively impacted in their search engine rankings.
6. Optimize Your Store For Mobile Devices
Mobile eCommerce is soaring through the ranks and will account for a 44% share of the total eCommerce sales by 2025. One of the important things to do when optimizing your store is to ensure that it's optimized for mobile devices. It is important to keep two things in mind:
First, make sure that your site loads quickly on mobile devices. Slow loading times can drive customers away from your site, so use tools like Google PageSpeed Insights to ensure your site loads quickly on all devices. Second, ensure that your store can be viewed on any device. It involves testing the site on different browsers and operating systems and getting feedback from users.
7. Link Internally To Your Products, Categories, And Pages
Did you know that internal links are one of the most important factors for search engine optimization? That's because they help Google understand how your site is organized and how it works.
Linking to your own site from within the text of a page means that when people search for information about your brand or product, they'll be able to find it more easily on your site. Linking to your products, categories, and pages can help search engines crawl your site and understand what you're selling.
Conclusion
Optimizing your store for search engines can be a daunting task. This is because there are a lot of elements involved. But it's worth it! You're investing in an ongoing motif that will allow you to be found on the internet by your target audience.
This article, by no means, covers the entire spectrum of optimizing your store for search engines, but it gives you some excellent starting points. For an eCommerce store to succeed, it needs to be seen. And what better way to make that happen than by giving it the visibility it deserves via SEO? To learn more about how we can help you to grow your business in eCommerce, feel free to contact us any time.